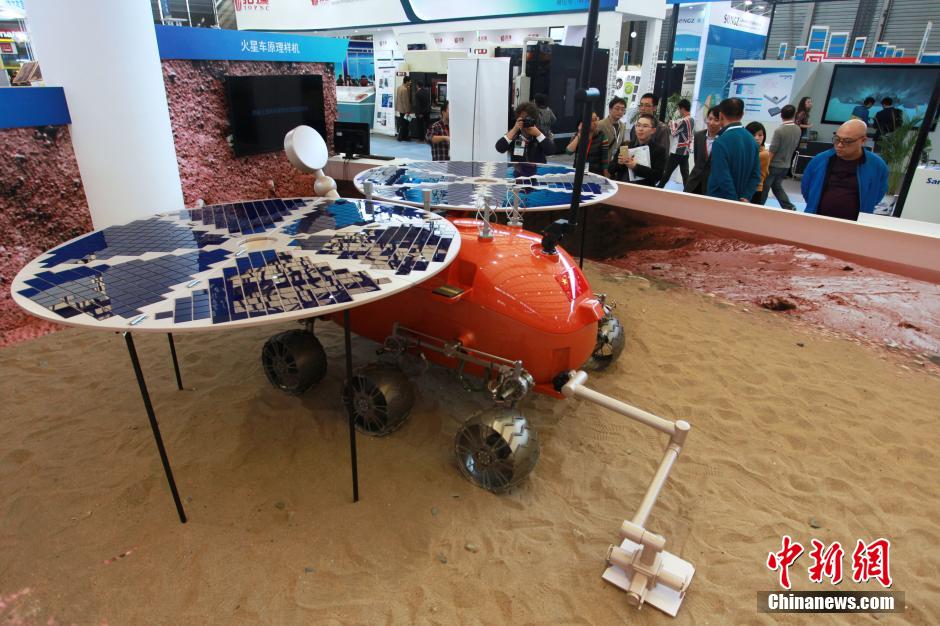 Seeking to catch up with India's Mangalyaan Mission, China has unveiled its Mars rover being developed to scurry the Red Planet's surface for signs of water and life and plans to test it in the rugged terrain of Tibet.
China Aerospace Science and Technology Corporation (CASC) has displayed the machine and the technological hardware set-up at an air show.
Photos of the rover's prototype, to be displayed at the annual air show at Zhuai being attended by defence attaches of all countries including India, were carried by the state-run Xinhua news agency.