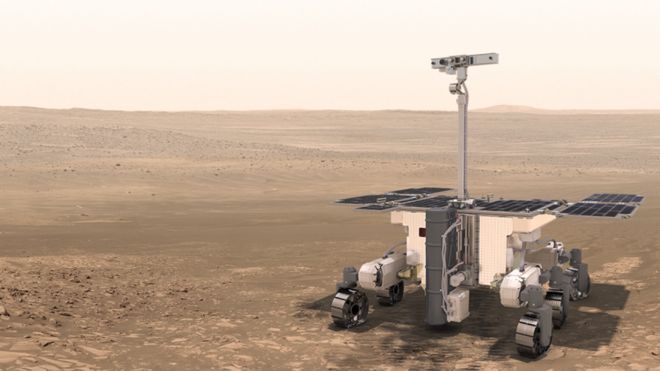 Europe will push ahead with its plan to put a UK-assembled robotic rover on the surface of Mars in 2021.
Research ministers meeting in Lucerne, Switzerland, have agreed to stump up the outstanding €436m euros needed to take the project through to completion.
The mission is late and is costing far more than originally envisaged, prompting fears that European Space Agency member states might abandon it.
But the ministers have emphatically reaffirmed their commitment to it.
They have also said that European participation in the International Space Station (ISS) should run until at least 2024, bringing Esa into line with its partners on the orbiting laboratory – the US, Russia, Japan and Canada.
This will open new opportunities for European astronauts to visit the station, and it was announced here that Italian Luca Parmitano has been proposed to take up a tour in 2019.
The Ministerial Council was convened to set the policies, programmes and funding for ESA over the next three to five years.