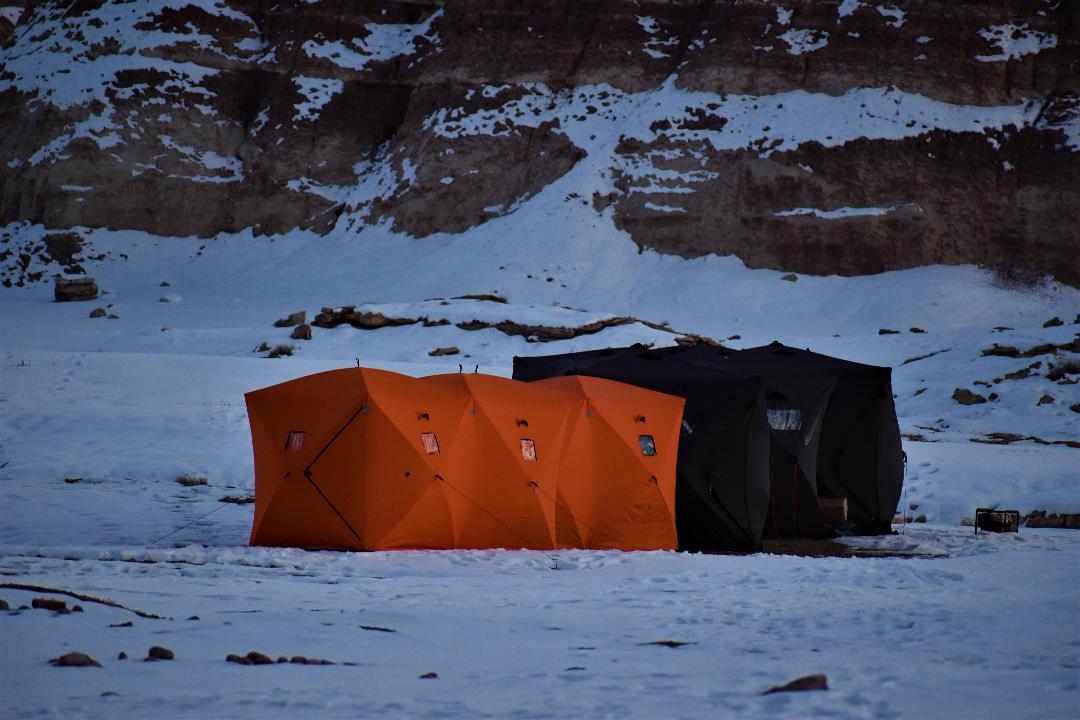 The Mars Society's MDRS – Mars Desert Research Station, the world's largest and longest-running Mars analog program, welcomed a special Mars Academy USA (MAU) crew to its campus last week to begin an historic dual habitat simulation lasting two weeks.
During this mission, one crew is operating at MDRS, while a second crew works out of the MAU habitat, which consists of a series of interlocking geometric tents that house crew quarters and a research area. The crew is made up of medical professionals who are testing how two teams on the same planet would collaborate on emergency medical procedures.
Located in southern Utah, MDRS serves as a home base for crews participating in Mars surface simulation testing and training. Depending on the individual crew's specialization, its scientific focus ranges from geology to engineering, communications to human factors, robotics to microbiology. A wide variety of scientific and engineering research and educational outreach are typically conducted by crews at MDRS.